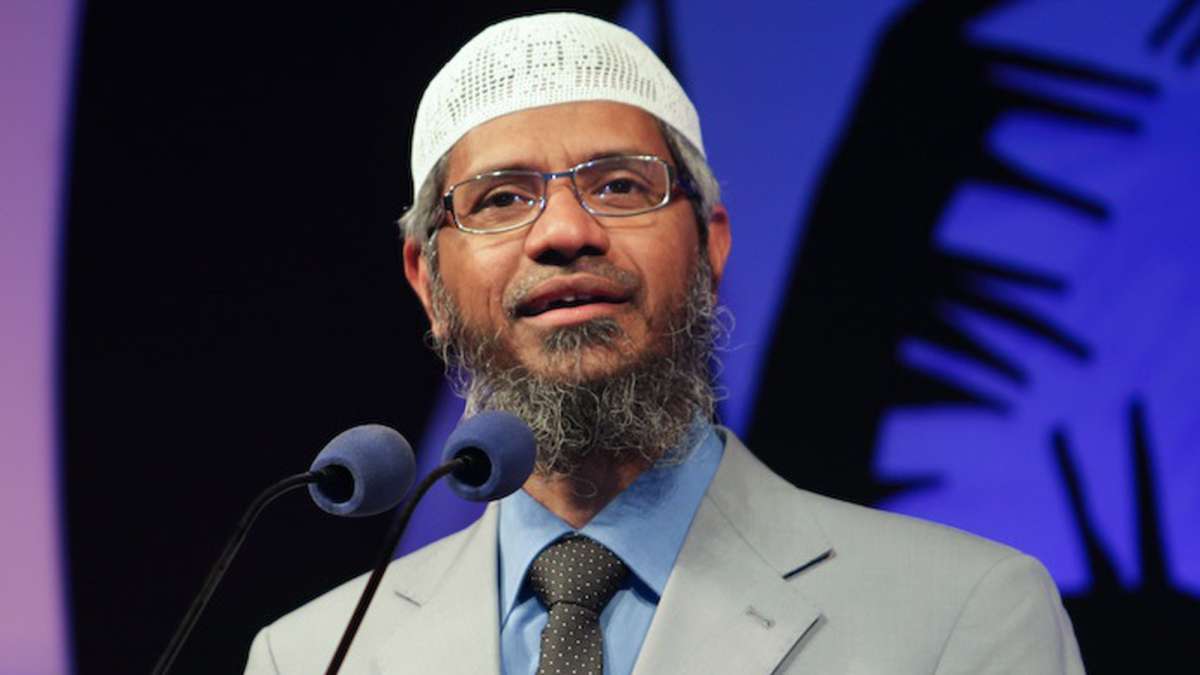 [ad_1]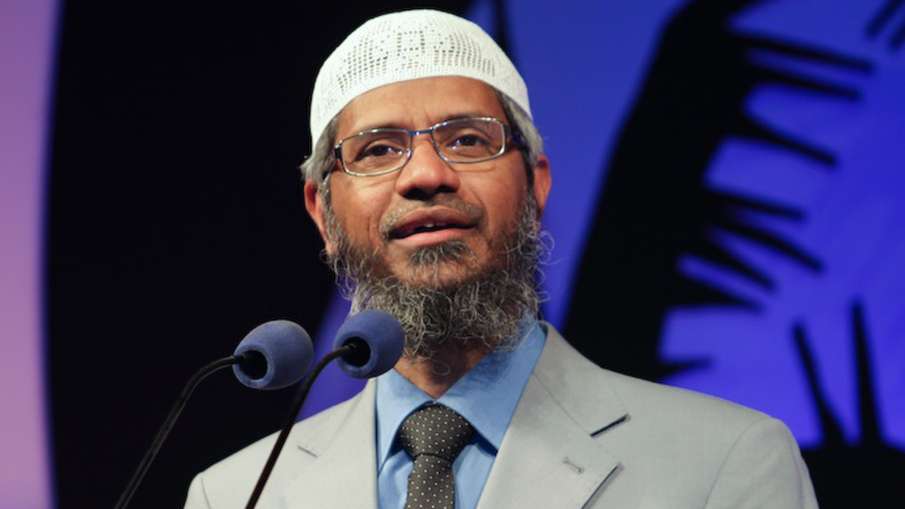 Qatar, which nurtures terrorist organizations like Al-Qaeda, is organizing the Football World Cup this year. In which Zakir Naik, who proved to be a fugitive in India and accused of giving poisonous speeches, has also been invited. Naik has been engaged in the propagation of Islam since reaching Qatar. Qatar is the first Muslim country to host the FIFA World Cup. Qatar is pouring money like water for this event. Analysts say Qatar is using the FIFA World Cup for "Mission Dawah". So that non-Muslims can be converted. Zakir Naik is the same person who is spreading "Mission Dawah" all over the world. In such a situation, analysts are not surprised to see Qatar and Zakir Naik coming closer to each other. So let us now know what is Mission Dawah and how Qatar is spreading it with Zakir Naik.
According to the report of the Middle East Media Research Institute, a prestigious organization based in Washington, USA, Qatar has invited Zakir Naik for an Islamic religious lecture related to Dawah. Dawah is an Islamic practice whereby non-Muslims are converted and invited to embrace Islam. The organization said Mission Dawah appears to be an undeclared goal of Qatar during the FIFA World Cup. In fact, millions of fans are coming to watch football and Qatar is using it as an opportunity to convert. Zakir Naik is wanted in India on charges of spreading hatred against non-Muslims and money laundering. Zakir Naik is currently taking refuge in Malaysia. Although he is already banned from entering Canada and Britain.
Propaganda of Islamic extremism
Earlier in the year 2019 also, Qatar's ruler Sheikh Tamim bin Hamad Al Thani personally welcomed the poisonous Zakir Naik in Doha. Faisal Alhajri, anchor of Qatar's state-run sports news channel, tweeted that preacher Sheikh Zakir Naik arrived in Qatar amid the World Cup and would deliver several religious lectures throughout the tournament. Many videos of Zakir Naik are going viral on social media. In another video, Naik is seen having dinner with the sheikhs of Qatar. No one is seeing Zakir Naik's arrival in Qatar as a surprise. This is because Qatar's royal family and Al Thani have been known to patronize radical Muslims, jihadi commanders and Taliban terrorists over the past several decades.
Qatar plans Mission Dawah in FIFA
It was Qatar that gave refuge to Khalid Sheikh Mohammed, who conspired the 9/11 terrorist attack on America. Zakir Naik's name is known in Qatar for the last several years for playing a major role in converting non-Muslims to Islam. In a 2016 video available on the internet, Zakir Naik helps 4 non-Muslims convert to Islam in Doha, the capital of Qatar. Zakir Naik gets Kalma recited in it. The report said that Qatar is planning to launch a massive campaign for Mission Dawah in the FIFA World Cup. Qatari authorities and government-funded organizations have recruited at least 2,000 volunteers to spread the message of Islam to football fans around the world. Apart from this, thousands of books, posters and pamphlets will be distributed.
People being converted to Islam under mission in Norway
Qatari journalist Ibtesam Al Saad tweeted that Zakir Naik and Egyptian cleric Sheikh Omar Abdelkafi should come to Qatar and fulfill the noble religious mission. He said that Qatar has set itself the goal of success at the World Cup on a religious level. Both are known for religious conversion. These days Zakir Naik is engaged in spreading Islam all over the world. In the year 2021, when the world was in the grip of Corona virus, the leaders of some Islamic countries with the help of Zakir Naik built a huge mosque in the European country Norway and established a Dawah center there. Its purpose is to convert the people of Norway and include them in Islam. A poster released at the time revealed that 2,000 Norwegians had already become Muslims under the influence of the Dawah movement.
Zakir Naik called George Bush a terrorist
Dawah is said to be in trouble when non-Muslims refuse to convert. The jihadist groups then declare that non-Muslims must live the lives of second-class citizens. They cannot even join the government. The Taliban regime is a brutal example of this. Earlier it was reported that 558 people had accepted Islam just before the World Cup in Qatar. The report said that it is clear that the government of Qatar is using the FIFA World Cup to increase the Dawah movement. Several videos of religious conversion are also going viral but they have not been independently verified. Zakir Naik has called George Bush a terrorist and he does not consider Al Qaeda leader Osama bin Laden a terrorist.
,

[ad_2]

Source link