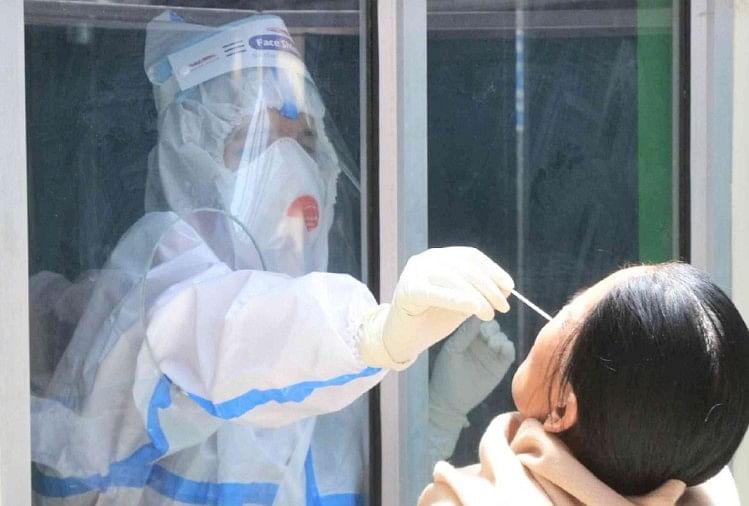 Situation deteriorated due to Corona in China (indicative)
– photo: istock
Detailed
If you think that the Corona epidemic is over then be careful, in many countries the infection seems to be gaining momentum once again. The situation is getting worse due to Corona in China. According to media reports, many cities of China are going through the worst phase of Corona so far. Hospitals in the Chinese city of Beijing are seeing a huge rush of infected people, where the death toll due to Kovid is also increasing.
Although there are allegations that China has not reported any death due to infection for two weeks. According to reports, the situation in China is similar to that seen during the wave caused by the Delta variant in India.

Restrictions had to be removed in China
Health experts working on the corona epidemic globally say that in view of the decreasing cases of corona, China had almost abolished all the restrictions, after which suddenly there is a spurt in the cases of infection. . Things have become very serious. According to a Reuters report, Beijing's crematoriums are getting crowded for the last rites. Kovid's death is being given priority for cremation.
Health experts are considering unnecessary changes in policies as the main reason for the deteriorating condition of Corona in China. China last week halted the testing of asymptomatic cases and restrictions related to it, due to which the infection has spread on a large scale. Apart from this, China had also increased the use of rapid antigen kit by discontinuing RTPCR test, due to which concrete information of infection is not available.

Officials say that such negligence increased the risk of infection, due to which such bad conditions are being seen.